| | |
| --- | --- |
| New post on The 2017 Michigan Writing Workshop | |
| | |
| --- | --- |
| | |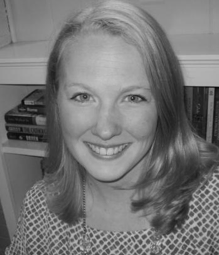 Alice Speilburg is a literary agent with Speilburg Literary.
Alice founded the agency in 2012, bringing with her the editorial and business expertise she had developed in previous publishing positions at John Wiley & Sons and Howard Morhaim Literary Agency. She is a member of Romance Writers of America, Mystery Writers of America, and Society of Children's Book Authors and Illustrators, and she is a board member of Louisville Literary Arts. She is currently building her client list and represents a wide range of fiction and nonfiction.
She is seeking: In fiction, she's currently looking for character-driven novels that fall under the following genres: historical fiction, mainstream fiction, literary fiction, mystery, suspense, science fiction, fantasy, middle grade, and young adult. In nonfiction, she's looking for authors with established platforms who are writing books in the following categories: biography, food, gender issues, health, history, literary journalism, music, pop culture, science, travel, and relationships. Learn more about Alice here.
The 2017 Michigan Writing Workshop: March 25, 2017
After a successful 2015 event in Detroit, Writing Day Workshops is excited to announce The 2017 Michigan Writing Workshop— a full-day "How to Get Published" writing event outside of Detroit, MI on March 25, 2017.
This writing event is a wonderful opportunity to get intense instruction over the course of one day, pitch a literary agent or editor (optional), get your questions answered, and more. Note that there are limited seats at the event (150 total). All questions about the event regarding schedule, details and registration are answered below. Thank you for your interest in the 2017 Michigan Writing Workshop!
WHAT IS IT?
This is a special one-day "How to Get Published" writing workshop on Saturday, March 25, 2017, at the Embassy Suites Detroit – Livonia/Novi. In other words, it's one day full of classes and advice designed to give you the best instruction concerning how to get your writing & books published. We'll discuss your publishing opportunities today, how to write queries & pitches, how to market yourself and your books, what makes an agent/editor stop reading your manuscript, and more. No matter what you're writing — fiction or nonfiction — the day's classes will help point you in the right direction. Writers of all genres are welcome.
This event is designed to squeeze as much into one day of learning as possible. You can ask any questions you like during the classes, and get your specific concerns addressed. We will have literary agents onsite to give feedback and take pitches from writers, as well. This year's agent faculty so far includes:
literary agent Elana Roth Parker (Laura Dail Literary Agency)
literary agent Jennifer Wills (The Seymour Agency)
editor Elizabeth May (Kensington Publishing)
literary agent Alice Speilburg (Speilburg Literary)
literary agent Michael Caligaris (Holloway Literary Agency)
agent assistant Lesley Sabga (The Seymour Agency)
and many more to come
By the end of the day, you will have all the tools you need to move forward on your writing journey.