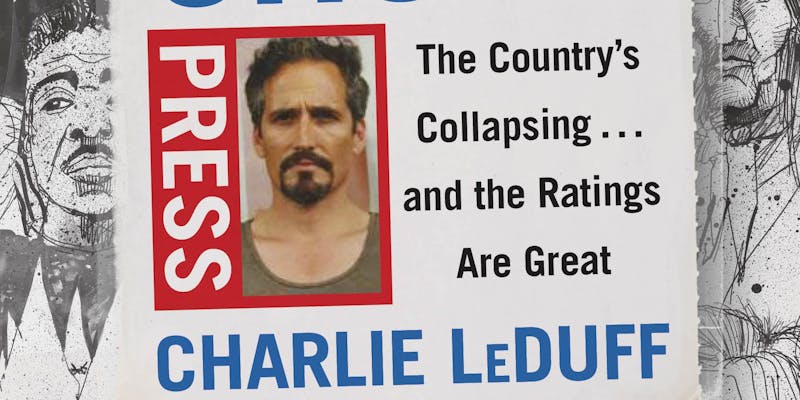 DESCRIPTION
"Sh*tshow! The Country's Collapsing and the Ratings Are Great"
A daring, firsthand, and an utterly-unscripted account of the crisis in America, from Ferguson to Flint to Cliven Bundy's ranch to Donald Trump's unstoppable campaign for President–at every turn, Pulitzer-prize winner and bestselling author of Detroit: An American Autopsy, Charlie LeDuff was there.
Charlie LeDuff is a Pulitzer Prize-winning journalist, formerly at the New York Times, the Detroit News, and Detroit's Fox 2 News. He was one of several reporters who worked on The New York Times series "How Race Is Lived in America," which was awarded a Pulitzer Prize in 2001. LeDuff has covered the war in Iraq, crossed the border with Mexican migrants, and chronicled a Brooklyn firehouse in the aftermath of 9/11. The author of Detroit, US Guys, and Work and Other Sins, he lives near Detroit.
An audience Q & A session and book signing will take place following the presentation.
Parking is available in our staff parking lot on Putnam St. Entrance to the library is through either the Woodward or Cass Avenue doors. Accessible parking is available in the circle drive on Cass Avenue. This event is free and open to the public.
DATE AND TIME
Wed, May 30, 2018
5:30 PM – 8:00 PM EDT
LOCATION
Detroit Public Library- Main
5201 Woodward Avenue
Clara Stanton Jones Friends Auditorium
Detroit, MI 48202
Sh*tshow!: The Country's Collapsing . . . and the Ratings Are Great
Kindle Edition