Description
This pop-up shop is intended to support the work of Metro-Detroit authors and to engage our community. This event will give Metro-Detroit authors a chance to display their talents, network and meet the community and other authors.
Come to meet, greet, buy books and get them signed from a diverse group of Metro-Detroit authors.
Choose from. Non-Fiction, Romance, Self Help, Urban Fiction, Christian Fiction, Empowerment, Hip Hop Love Stories, Coming of Age, and Children Books.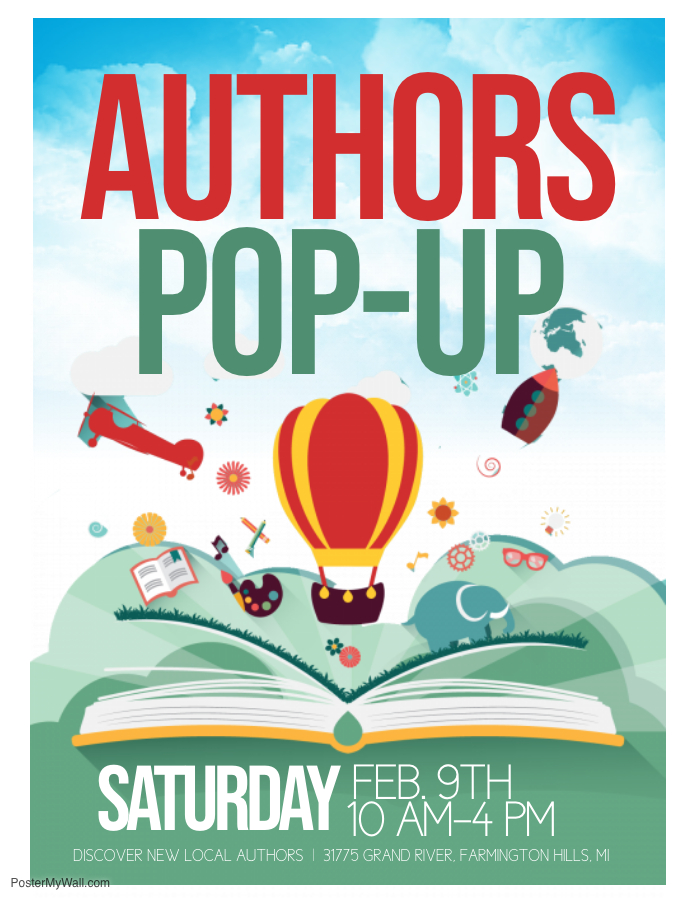 Date And Time
Sat, February 9, 2019
10:00 AM – 4:00 PM EST
Location
American Legion 346
31775 Grand River Ave
Farmington, MI 48336