About Book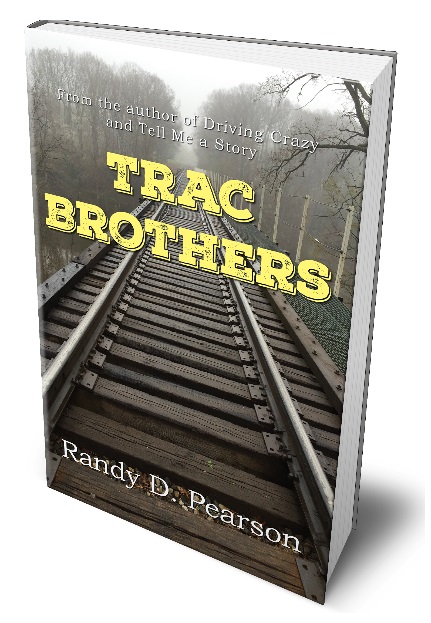 Jam and
Jax
Trachsel receive an unexpected inheritance
from their recently departed
u
ncle
Mac–
a
fully-functioning
Kalamazoo
brand handcar
from the
19th century. When they
become
stranded
over
150 miles from
home,
do they s
et
it
on the train tracks and pump it
all the
way
back
?
Or
,
when they find a hand-drawn map their
u
ncle
created, do they follow it even further north to the long lost town of Walton Junction?
What starts out as a thrilling, modern day
adventure quickly becomes a battle for survival.
Their journey through Michigan's scenic Lower Peninsula will introduce them to a world they never imagined,
forever
changing
many
lives.
Can they trust the Rail Riders, the bizarre but friendly group of people living off the grid?
Or
will the Track Pirates, a ruthless gang led by the insane Santascoy, cause their demise?
 Buy Book on Amazon | Author's Website | More Books By This Author
Book Review
5.0 out of 5 stars An Original Story Filled With Fun Characters
One of the best things about reading anything by Randy D. Pearson is that you're going to read about fun characters that are well fleshed out. Not only that, the reader goes on an adventure that they've never expected or even pondered! I love originality, and this book has it in spades!
For me, I need characters I can identify with, and Randy has a way of doing that. There is always a believability in his characters that make them so endearing. Plus, he has a way of taking an absurd situation and making it not only plausible but funny too.
The Trac Brothers is a well-written page-turner that paints a vivid picture of northern Michigan while igniting your imagination about riding the rails of a handrail car and encountering pirates! Halfway through the book I just couldn't put it down. The pacing is good through the whole book, but man, when the action kicks in, there's no way you can just walk away!
Author's Website
Link to buy book 
Social Media links